Diversity & Community Involvement
OUR PHILOSOPHY
Diversity
ICSGroup is a minority- and woman-owned firm. We believe that diverse teams produce a wider range of thoughts and ideas that propel companies forward. We recognize the inherent value to our clients of a compliance consultant that represents various races, ethnicities, ages, genders and sexual orientation. Our commitment to diversity is demonstrated by our active recruitment and hiring of candidates underrepresented in the financial services industry, and our partnerships with other small minority owned businesses for technology, marketing and accounting services.
At ICSGroup we work hard to achieve a culture defined by thoughtfulness, collaboration and customer service, all of which are fueled by the diversity of our team.
Community Involvement
ICSGroup believes that to whom much is given much is expected. Medina Jett, Founder and President of ICSGroup, has transcended from very humble beginnings and she could not have done so without the help and generosity of many. ICSGroup's commitment to community service is rooted in Medina's own personal values. ICSGroup's employees are encouraged to dedicate their time and resources to organizations that support the leadership and development of underprivileged women and children and the arts.
OUR PHILOSOPHY IN ACTION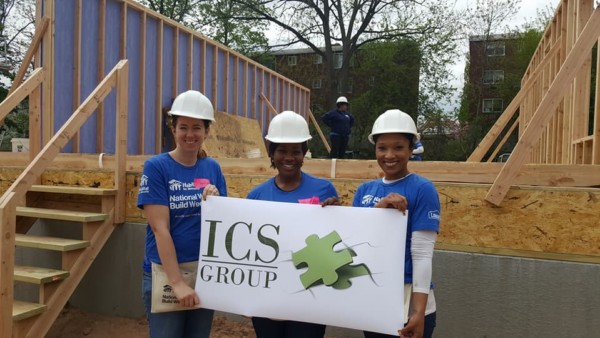 On May 11, 2017, ICSGroup participated in Habitat for Humanity's National Women Build Week.
Habitat's Women Build program invites women to devote at least one day to help families build strength, stability and independence through housing. The week is meant to spotlight the homeownership challenges faced by women. It was extremely gratifying and exciting to work alongside other women and soon-to-be homeowners to construct the exterior walls for a house in Hartford.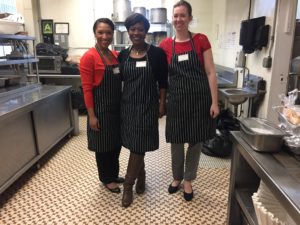 On April 5, 2017, ICSGroup volunteered at Mercy Housing's St. Elizabeth's House and Friendship Center.
TeamICS spent the day preparing and serving meals to homeless adults participating in the St. Elizabeth House Transitional Living Program and hundreds of homeless or at risk of being homeless men, women and families who visit the Friendship Center daily for breakfast, lunch, and critical community resources.
Annual Women's Networking Reception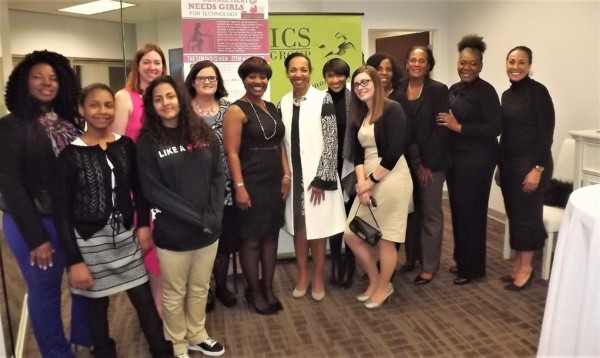 In honor of Women's History Month, ICSGroup hosted it's Annual Women's Networking Reception on March 23, 2017.
This year we decided to highlight two not-for-profit organizations that do a phenomenal job of supporting girls. The two organizations were Hartford Youth Scholars, whose mission is to identify, recruit, and prepare highly motivated students for college and provide support from admissions to graduation, and Girls For Technology, Inc, an after-school program committed to closing the gender gap within STEM fields through mentoring, tutoring, STEM-related projects, and leadership training. Guests were able to not only learn more about these organizations but also explore ways in which they could support these deserving organizations.
Amistad Center Hosts Juneteenth Gala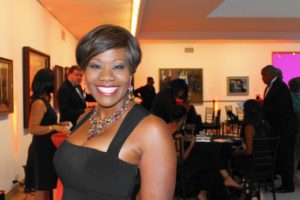 Guests celebrated the 25th anniversary of the Juneteenth Gala at Wadsworth Atheneum Museum of Art Saturday night, June 18th, in Hartford, CT.
"It's a time for us to celebrate our history, our culture," said Medina Jett, board president of The Amistad Center for Art & Culture. "The Amistad Center celebrates it every year around this time in June. It's really a great way for us to connect with the community, the sponsors and contributors to The Amistad Center. It's a major fundraiser for us, but it's also a major social event in a way of just really bringing the entire community together to celebrate."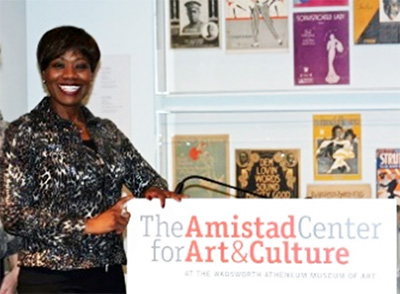 Medina Jett was elected President of The Amistad Center for Art & Culture's Board of Trustees. Medina has been a member of the board and an avid supporter of this great organization for the past 13 years. Medina is both honored and humbled to follow in the foot-steps of past presidents and is excited to be presented with the opportunity to serve The Amistad Center.
The Amistad Center for Art & Culture, which owns one of the largest collections of African art and artifacts, is dedicated to celebrating art and culture influenced by people of African descent through education, scholarship and social experiences. Its collection of 7,000 works of art and artifacts document the entire history of the lives of Black people in America.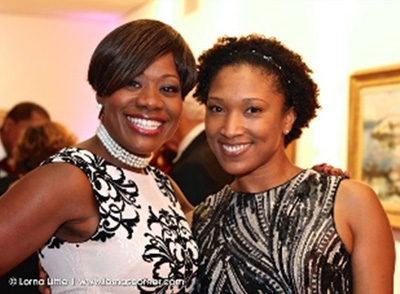 ICSGroup was a premier level sponsor at the Juneteenth Gala presented by The Amistad Center for Art & Culture.
Juneteenth is the oldest known celebration commemorating the ending of slavery in the United States. Over the years Juneteenth commemorations have grown into broad and jubilant celebrations of achievement, community and heritage and our events in Hartford are among the finest.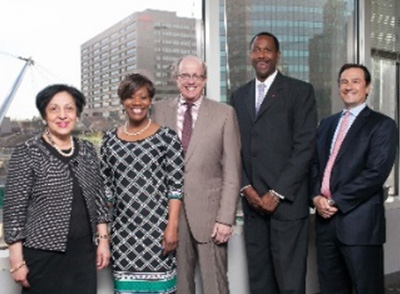 Medina Jett serves on the Board of Directors of the Hartford Youth Scholarship Fund (HYSF), whose primary objective is to place students at four-year colleges with the preparation to be successful in the post-secondary environment. HYSF fulfills a mission of creating lifetime opportunities for underserved Hartford children through education.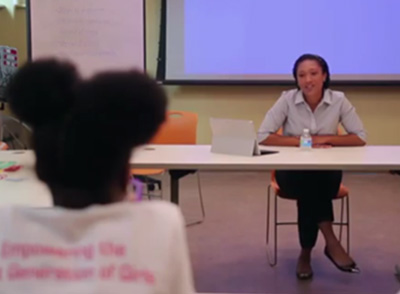 Lisa Lazarus speaking at Made With Code to students about leadership, entrepreneurship and what it takes to overcome gender and racial biases in the workplace. Lisa Lazarus serves on the board of Girls for Technology.
Girls For Technology, Inc. seeks to close the Technology and Engineering gender gap by inspiring and empowering the next generation of girls to explore opportunities in STEM fields.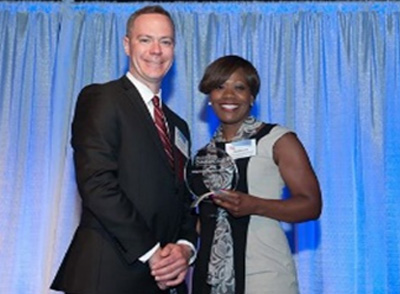 Medina Jett and the ICSGroup Team was named Best New Start-Up for demonstrated best practices and significant achievements in the following categories: Revenue Growth, Innovation, Workforce Practice, and Community Involvement. The Award was presented by the MetroHartford Alliance, the leading business and economic development organization in the Hartford Region, and Hartford Business Journal, to honor privately held companies from throughout the Hartford Region. Read More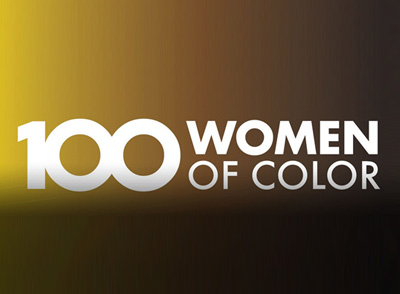 Medina Jett will be recognized as an outstanding community leader and activist at the 100 Women of Color Gala & Awards on September 18th at The Bushnell in Hartford, CT. This gala recognizes the contributions that women in business, education, entrepreneurship, entertainment, government, and service have made to impact the lives of those throughout their communities.
The 100 Women of Color Black Tie Gala & Awards celebrates the power of Family, Friends and the Community, and honors the past, present and the future. This gala recognizes the contributions that Women in business, education, entrepreneurship, entertainment, government, and service have made to impact the lives of those throughout their communities from Stamford, CT to Springfield, MA. Presented By Eleven28 Entertainment.
Other areas where ICSGroup is making a difference …
Medina Jett was elected to the Board of Trustees at the Hopkins School, an independent school in New Haven, CT and her alma mater. Medina has been actively engaged with the school off and on through the years, most recently as a member of the Headmaster's Advisory Council.
Lisa Lazarus serves on the Alumni Executive Committee for Renbrook School, an independent day school in West Hartford, CT and her alma mater.
Medina Jett is a member of the Board of the Wadsworth Atheneum, the oldest continually open museum in the country.
ICSGroup participated in Habitat for Humanity's National Women Build Week, an annual week-long event to spotlight homeownership challenges faced by women. ICSGroup donated and raised funds to support Habitat's mission to build homes, communities, and hope.
Over the past 20 years combined, the ICSGroup team has made and continues to make a direct difference in the lives of young African American women serving as a mentor and role model to aspiring teenage girls.